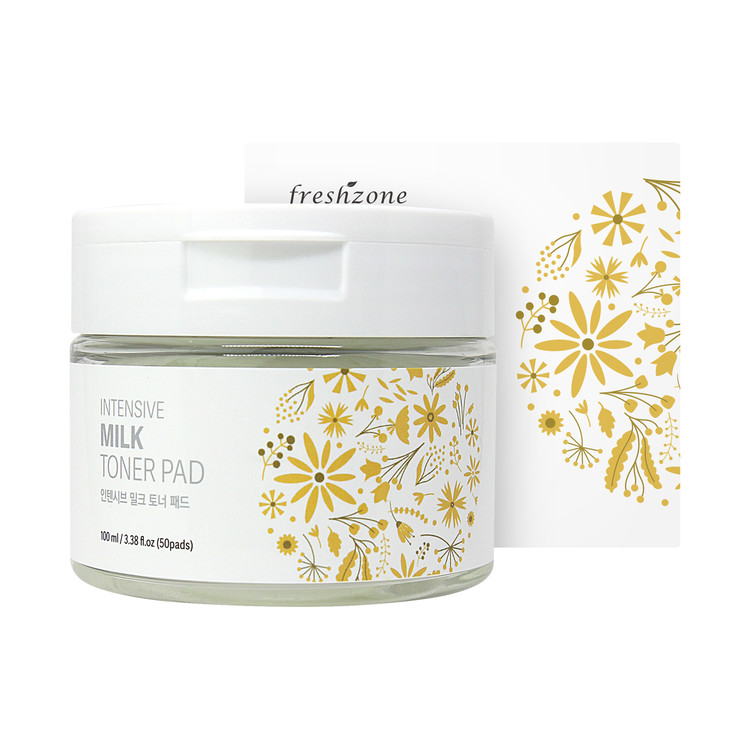 INTENSIVE MILK TONER PAD 100ml (50sheet)
It contains milk protein and collagen to help skin elasticity, and it contains 5 types of complex hyaluronic acid and allantoin to help calm skin and maintain moisture.
how to use:
1. Wipe from the inside of the face to the outside of the change, except for around the eyes or wounds after washing your face.
2. Wipe it in the direction of the skin texture, tidy it up, and tap the remaining toner to absorb it.